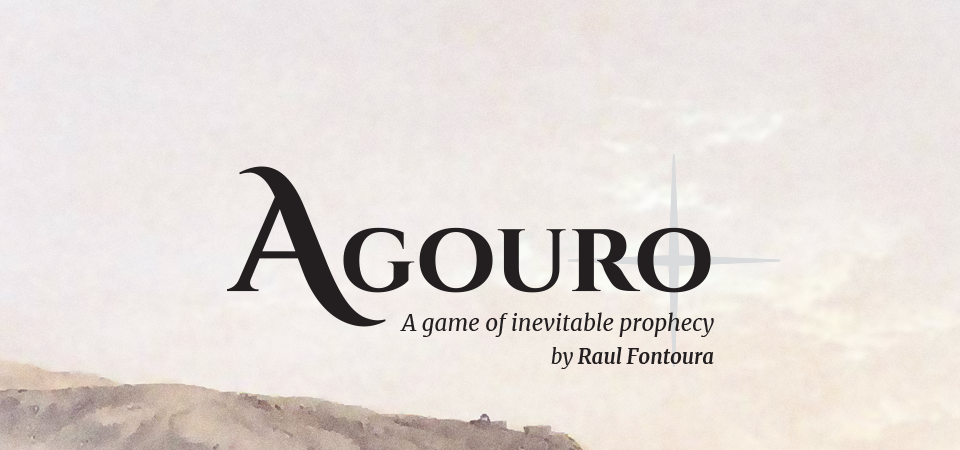 Agouro
Agouro is now available in english!
---
The wait is over! The playtest version of Agouro is now fully translated to english!
If you get to read it, I invite you to comment your feedback on this post, or send it to me over on twitter @raulranma. I'd really appreciate it!
At any rate, I hope you enjoy the game as it is right now. The next steps will be revising and proofreading, adding some examples of play, going for playtest sessions and talking to other designers about creating alternate rules to fill an additional end chapter.
If you'd like a primer on how the game goes before buying, I made a little twitter thread about it: https://twitter.com/raulranma/status/1393123683712049153

Thank you so much for your support, and I hope Chance goes easy on you!